Convertible top problem- inoperable
04-11-2019, 05:21 PM
Join Date: Apr 2019
Posts: 2
Likes: 0
Liked 0 Times in 0 Posts
Convertible top problem- inoperable
---
05 Mini convertible. Top is stuck about 1 inch from total close. Sunroof motor turns about 1 and 1/2 turns via power button or manually with allen wrench. I see movement in latching mechanism on both sides but sunroof section will not move in either direction. I can manually open latches and manually get top up about 8 inches, then it stops. Also have failed quarter window mechanism but can't get assy out without getting top open. Any help would be greatly appreciated
04-12-2019, 06:09 AM
Join Date: Jan 2013
Location: Wadsworth,OH
Posts: 27,547
Hello, Check this out for the top cables and motor. my guess is either the cables are broken or stuck and damaged by the teeth on the motor. You will have to pull the motto and inspect the cables. If the cables are not separated or damaged from the teeth of the motor, its possible the that motor in the center of the convertible top is bad. On the rear windows they only dip down after the sunroof portion sides all the way back, then they dip for the top to completely open.
Cables:
https://www.northamericanmotoring.co...tible-top.html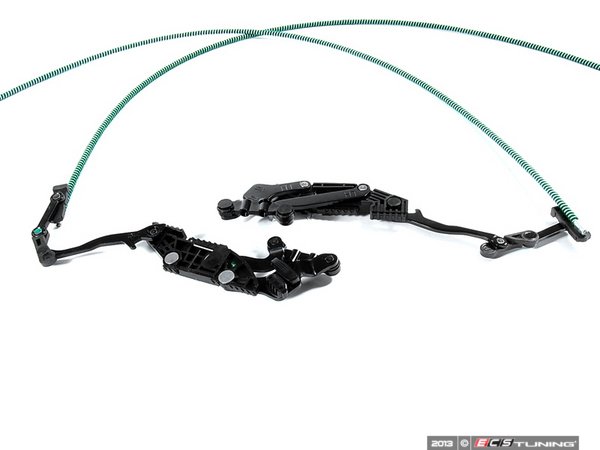 Motor for sunroof portion of the convertible top.
https://www.northamericanmotoring.co...-position.html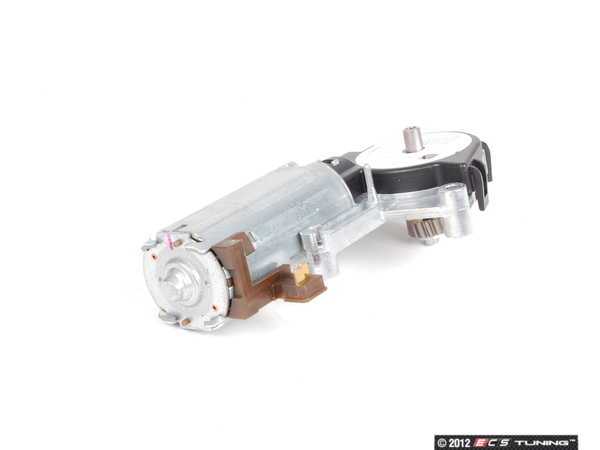 __________________
Have MINI questions? Need MINI answers? Live Chat us! 8:30am to 12:00am Midnight EST
[email protected]
|
[email protected]
|
INSTAGRAM
|
FACEBOOK
Customer Service Hours: 8:00 AM to 8:00 PM EST|Sales Team Hours: 8:00 AM to 11:00 PM | Saturday 10AM to 7PM EST 800.924.5172
04-12-2019, 09:50 AM
Join Date: Apr 2019
Posts: 2
Likes: 0
Liked 0 Times in 0 Posts
Thanks for the reply. I already unbolted the motor. The motor gear and cable worm gears are fine and the motor runs fine. The cables move freely and you can see them start actuating the drive mechanism but they stop after about one turn when they are supposed to move the sunroof in either direction. My guess is the sunroof slider is jammed and will have to disasemble at this point.
04-12-2019, 12:04 PM
Join Date: Jan 2013
Location: Wadsworth,OH
Posts: 27,547
Welcome sounds like its jammed or something in the rail is hung up. Yep you will have to take the covers off the sides and look at the mechanics
__________________
Have MINI questions? Need MINI answers? Live Chat us! 8:30am to 12:00am Midnight EST
[email protected]
|
[email protected]
|
INSTAGRAM
|
FACEBOOK
Customer Service Hours: 8:00 AM to 8:00 PM EST|Sales Team Hours: 8:00 AM to 11:00 PM | Saturday 10AM to 7PM EST 800.924.5172
Thread
Thread Starter
Forum
Replies
Last Post
R57 :: Cabrio Talk (2009+)
R52 :: Cabrio Talk (2005-2008)
R52 :: Cabrio Talk (2005-2008)