R56 Noisemaker Revealed!
09-15-2015, 12:30 PM
Join Date: Mar 2013
Location: Mission Viejo, CA
Posts: 3,428
Likes: 0
Originally Posted by
Grizld700
In regards to the WMW Noise Maker Delete, what have other's done to the noise maker pipe and the special fitting that connects to the firewall? I'm trying to keep outside noise to a minimum and prevent engine heat from entering the cabin.
Thanks.
09-15-2015, 12:47 PM
The headache comment was referring to post #175 (my fault for not quoting the post, and the site didn't help with new page
) about the hose blowing off of a customer pcv part.
I can't speak for others, but as for that little inlet on the bulkhead, I left it alone when I installed the NM cold side tube. Between my catless exhaust and DoS intake, I wouldn't notice any noise from that tiny area.
09-19-2015, 09:17 AM
12-27-2018, 07:25 PM
12-27-2018, 10:15 PM
Originally Posted by
ECSTuning
Here is the bypass part. 13719806688
http://www.ecstuning.com/Search/SiteSearch/13719806688/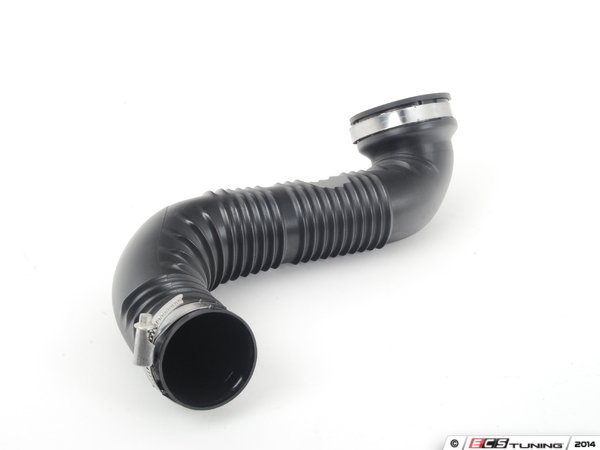 Its up to 6/2010 N14 on the R56 R55 R57 Cooper S, ( 13712753078 part ) It was left on the N14 JCW all the way till 2012 models. That R55 R56 R57 R58 & R59 models.
Part # 13712753078
http://www.ecstuning.com/Search/SiteSearch/13712753078/
thanks
According to the ECS website, this will not work for my 2009 MCS, is that a mistake on the website or will it work?
Thanks
12-28-2018, 08:03 AM
Join Date: Jan 2013
Location: Wadsworth,OH
Posts: 27,710
We have it as a fit on our site, not as a mod part. On here we tell people about the mods unless noted as people on our site don't always use the forums. We can update it on our site to inform, thanks for pointing it out.
__________________
Have MINI questions? Need MINI answers? Live Chat us! 8:30am to 12:00am Midnight EST
[email protected]
|
[email protected]
|
INSTAGRAM
|
FACEBOOK
Customer Service Hours: 8:00 AM to 8:00 PM EST|Sales Team Hours: 8:00 AM to 11:00 PM | Saturday 10AM to 7PM EST 800.924.5172
The following users liked this post:
03-20-2019, 08:14 PM
I used a home depot plug with the threads filed off and it fits very well.
Thread
Thread Starter
Forum
Replies
Last Post
R56 :: Hatch Talk (2007+)