R58 Seat swaps
01-04-2019, 08:10 AM
Seat swaps
---
Hi all, I am looking into replacing stock (leather/heated) seats in my 2013 Coupe S and want to know (for those that have done this) how have you switched the heated seat pad over and air bag sensor into a recaro or sparco seat? Also is there anything else that needs transferred to make aftermarket seats work without issue?
01-05-2019, 06:35 PM
You're going to struggle to swap the passenger side occupancy sensor or heated pads over to aftermarket seats I would think. Are you looking at fixed back racing buckets? If so the cover usually comes off them pretty easily. But I've not seen anyone who has swapped the heated pads over. You'll need a resistor on the drivers side to trick the SRS into thinking the airbag is still there. If you don't keep the occupancy sensor on the passenger side I believe there are now emulators that plug in so you don't get an airbag light.
01-08-2019, 05:55 AM
Join Date: Jan 2013
Location: Wadsworth, Ohio
Posts: 28,123
Recaro info here:
https://www.northamericanmotoring.co...-recaro-s.html
https://r3i00.wordpress.com/2015/08/...r-s-hatchback/
We have Recaros here the JCW factory ones are NLA, But the almost same ones minus the brackets, airbags and JCW logo are there.
https://www.ecstuning.com/b-recaro-parts/v-mini/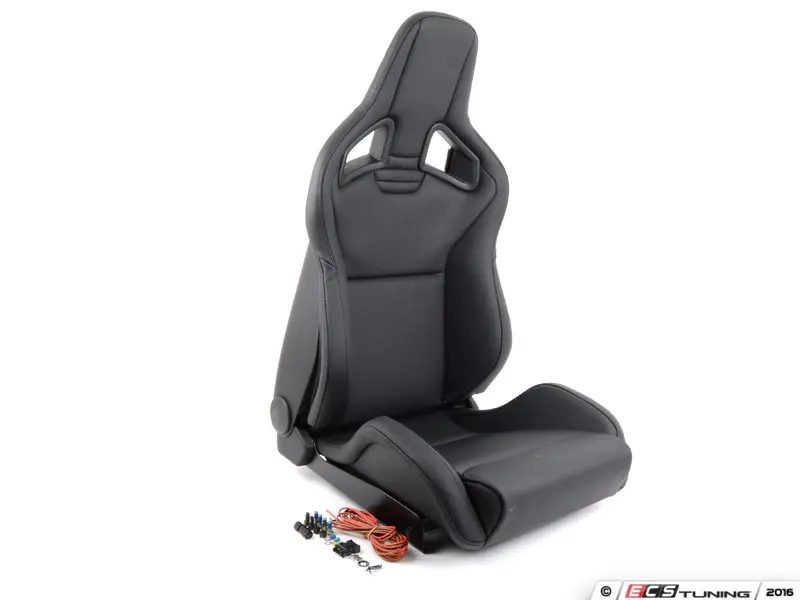 __________________
MINI Guru/ MINI Owner Since 2004
| Local Part Pickup Now Available
Milltek
|
Genuine MINI
|
Forge Motorsport
|
NM Engineering
|
ECS Performance
|
M7 Speed
Customer Service Hours: 8am-8pm EST|Sales Team Hours: 8am-11pm | SAT 10am-7pm
800.924.5172
Thread
Thread Starter
Forum
Replies
Last Post
Manitoba MINI Motoring Club