r53 gauge faces
01-10-2019, 01:48 PM
r53 gauge faces
---
Did a search and was seeing not many options for gauge face replacements for my 2005 r53. Mine are currently silver as they came OEM but I'm looking to turn mine black. I see the ones from OutMotoring but I'm a little bit of a stickler for uniformity because I have additional prosport gauges and the typeface for those are pretty darn close to the stock MINI typeface. The outmotoring ones have slightly thinner typeface. The closest I've seen is the replica r53 GP gauge faces off of greenperformance.com, those would be my best bet so far unless someone has other options? Let me know!
03-09-2019, 06:30 AM
I just got myself a set of the GP replicas from Greene but they haven't arrived yet. I'll post up some pix when they do.
I was looking around at all the different options.
MiniWorks in the UK have a pretty wide range and also offer custom stuff:
https://shop.mini-works.co.uk/produc...econd-gen-only
Black Cat here in the States has a basic black set that you may be interested in:
https://www.blackcatcustom.com/mini.htm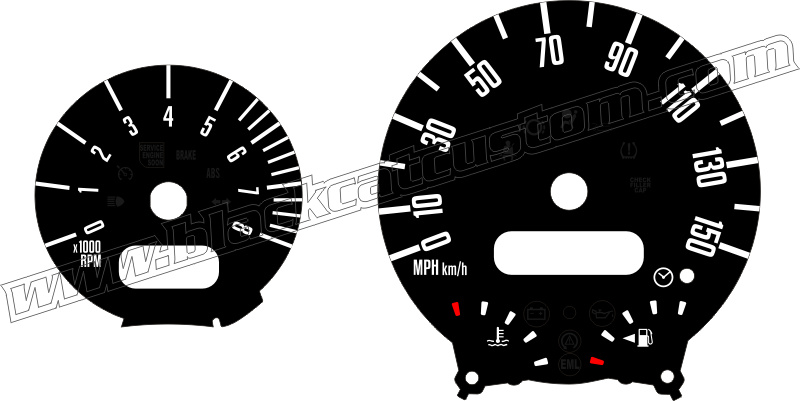 I haven't dealt with either company, nor seen their stuff in the flesh, so I cannot comment on buying experience or product quality.
Thread
Thread Starter
Forum
Replies
Last Post
Interior/Exterior Products