European Drivers Mirrors vs US and headlights
04-17-2015, 07:32 PM
European Drivers Mirrors vs US and headlights
---
In the US the drivers mirror is different from the passenger mirror in that it is not convex like the passenger. I think all European mirrors are convex on both sides is this true. I am looking for a tinted convex drivers mirror for my Mini to improve my visibility and also to lessen headlight reflection when cars are behind me. Any advice from you guys.

Also, having come from the VW world, a lot of VW owners wanted E code lights on their VW. E code meaning European. Do Euro Minis have the same headlights as US models . The E code VW headlights gave a better light pattern.

Also, European Clubman taillights have yellow turn indicators vs red in the US. Any clubman owners want to sway out.
04-21-2015, 07:51 PM
04-24-2015, 10:40 AM
Join Date: Jan 2013
Location: Wadsworth,OH
Posts: 28,098
US headlights have a flatter cutoff then E code. E code project a little more. They also have a cutoff for LHD so you will not blind oncoming traffic , juts has a better light pattern.
See here for the R50 R52 R53 models:
https://www.northamericanmotoring.co...us-04-mcs.html
Our Helix ones are E code, but not xenon.
https://www.northamericanmotoring.co...t-options.html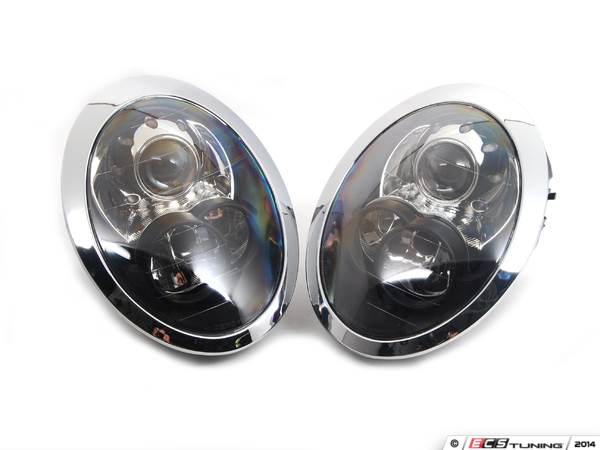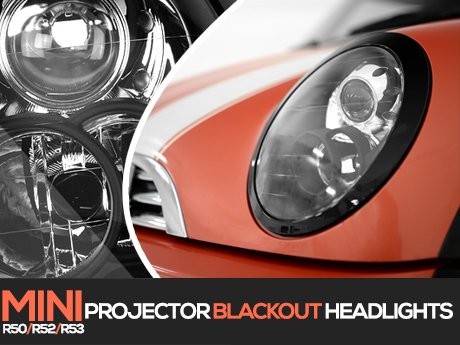 We might have some euro type E code headlights in the future for the R56+.
We also have the Euro blind spot mirrors linked here link above:
R56-R59 Blind Spot Mirror - Set
http://www.ecstuning.com/Search/SiteSearch/51162755625KT/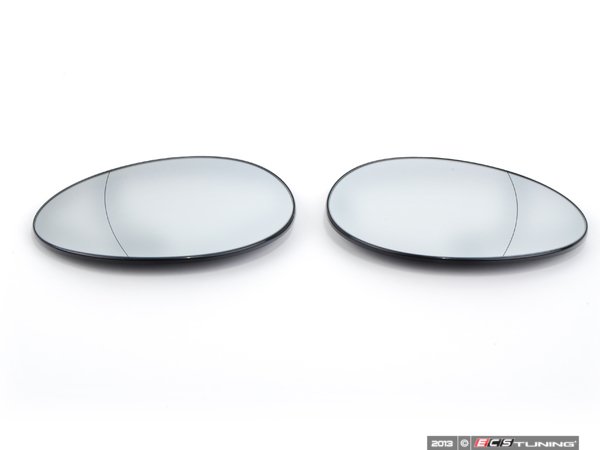 &
R56-R59 Blind Spot Mirror Electrochromatic - Set ( If you only already have the auto dim side mirror option ) 2011+ MY

http://www.ecstuning.com/Search/SiteSearch/51169803799KT/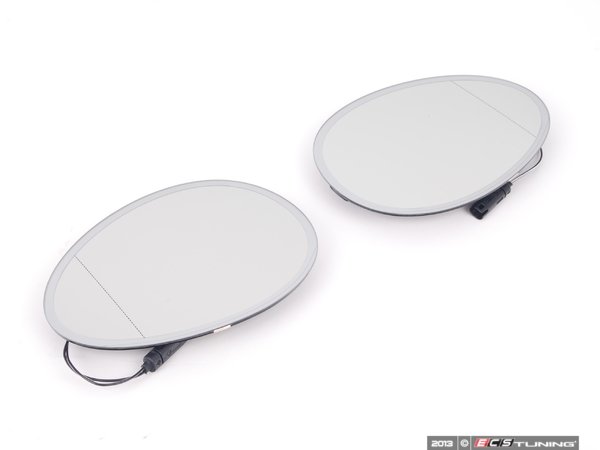 Thanks
__________________
Have MINI questions? Need MINI answers? Live Chat us! 8:30am to 12:00am Midnight EST
[email protected]
|
[email protected]
|
INSTAGRAM
|
FACEBOOK
Customer Service Hours: 8:00 AM to 8:00 PM EST|Sales Team Hours: 8:00 AM to 11:00 PM | Saturday 10AM to 7PM EST 800.924.5172
Thread
Thread Starter
Forum
Replies
Last Post
R50/R53 :: Hatch Talk (2002-2006)