3rd annual Blue Ridge Parkway Tour
02-22-2010, 07:29 PM
3rd annual Blue Ridge Parkway Tour
---
This year is North to South, Waynesboro, VA to Cherokee, NC.

More information is also available at

05-02-2010, 06:19 AM
Coordinator :: Alabama Motoring Society
Join Date: Nov 2004
Location: Panama City Beach, FL
Posts: 527
Thanks: 0
Thanked 0 Times in 0 Posts
I'm In.
Had something come up at last minute last year but this year looks good. Can't Wait!
Registered and waiting.
---
Last edited by jst4fun; 05-02-2010 at

02:32 PM

.
05-02-2010, 07:30 AM
Join Date: Feb 2010
Location: Raleigh, NC
Posts: 3
Thanks: 0
Thanked 0 Times in 0 Posts
05-03-2010, 02:48 PM
Join Date: Feb 2010
Location: Raleigh, NC
Posts: 3
Thanks: 0
Thanked 0 Times in 0 Posts
05-08-2010, 07:22 PM
Only one week left to get registered and make hotel reservations at the group block rate!
05-28-2010, 01:38 AM
What are the odds one could tag along and get a hotel room at the last minute?

I'd love to sign up and do the drive but my father is coming down from Canada on the 8th and will be here either 8 or 10 days.

Point is, I know I may not get a group discount but you think it's possible to join in at the last minute?

Thanks,

Mark
05-28-2010, 07:16 AM
Mark,

No problem at all to join in at the last second. Biggest challenge may be the Alleghany Inn at Sparta as it is a bit on the small side and I'm not sure how many rooms we've used up already. Otherwise, come on!!
07-02-2010, 09:14 PM
The tour was an absolute blast! Nearly 50 MINI made all or part of the 3 day trek down the scenic Blue Ridge Parkway. Tar Heel MINI's did their a fantastic job of choreographing the entire event. Something I've come to expect from any of their events. I personally did the entire 469 mile tour, which qualifies you as an "End to Ender". The weather was perfect with nothing even close to a rain shower. The scenery was great as was the company. We had MINI's from at least 6 states attend and hopefully all of them were as satisfied as I was. One of the biggest attraction for me, was the photo shoot in front of the Biltmore Estate. What an amazing place. Even with the economy being slow, we still increased attendance over last year. I'll sure be back next year! If you think you'd like 3 days of MINI's and motoring on one of the country's most scenic roads don't miss BRPT 2011!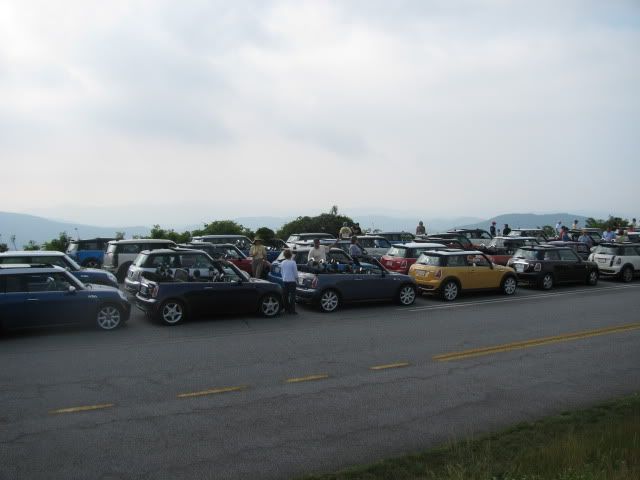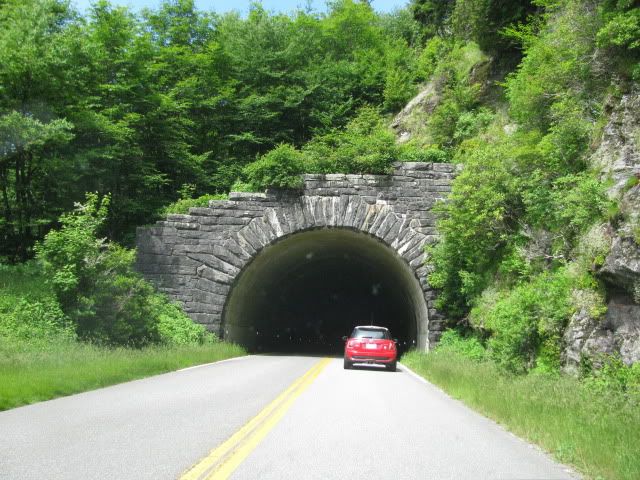 07-03-2010, 05:55 AM
Dale, sounds like you guys had a fantastic time. I wish I could have joined y'all. I came to visit my mother in fl.... and I didn't end up driving the mini (where's the ack smilie)

Hopefully we can get together at another event.
Tarheel always puts on good runs... Just need to make more of them.


Mark
07-04-2010, 06:06 AM
Join Date: May 2008
Location: western NY
Posts: 998
Thanks: 0
Thanked 0 Times in 0 Posts
This looks like a great time! It's waaayyyyy too early w/ waaayyyyyyy too many variables for us to plan now, but we'll be looking to join you next year!
Thread
Thread Starter
Forum
Replies
Last Post
R50/R53 :: Hatch Talk (2002-2006)
R56 :: Hatch Talk (2007+)