MINI Spinners!
07-03-2019, 02:29 PM
Join Date: Jan 2013
Location: Wadsworth, Ohio
Posts: 28,123
MINI Spinners!
---
36122469709
We now have MINI Floating Logo (like Rolls Royce) Center Caps. These are for the F54-F60 Cars that take the normal center cap with exposed lugs. We even tested it to fit on Team Dynamics wheels also.
We had a video on IG of the spinning of the caps, but IG is down and not working right now.
https://www.ecstuning.com/b-genuine-...d/36122469709/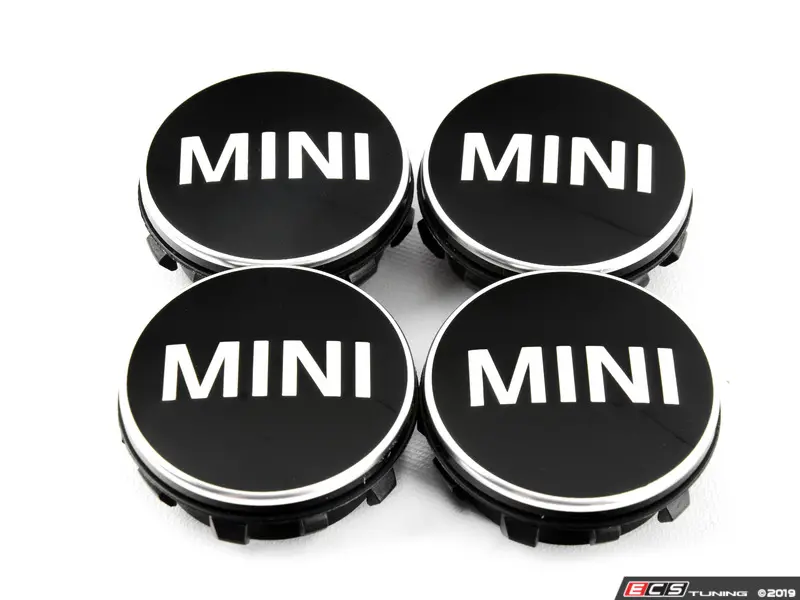 Like this but for MINI:
__________________
MINI Guru/ MINI Owner Since 2004
| Local Part Pickup Now Available
Milltek
|
Genuine MINI
|
Forge Motorsport
|
NM Engineering
|
ECS Performance
|
M7 Speed
Customer Service Hours: 8am-8pm EST|Sales Team Hours: 8am-11pm | SAT 10am-7pm
800.924.5172
07-05-2019, 05:43 AM
Join Date: Jan 2013
Location: Wadsworth, Ohio
Posts: 28,123
JCW ones are on back order. When they come in we will let you know. These are genuine MINI, they dont fit the older Gen 1 and Gen 2 wheels unless you run team dynamic wheels. I talked to MINI and they are not making the older JCW logo design in anything new :(
__________________
MINI Guru/ MINI Owner Since 2004
| Local Part Pickup Now Available
Milltek
|
Genuine MINI
|
Forge Motorsport
|
NM Engineering
|
ECS Performance
|
M7 Speed
Customer Service Hours: 8am-8pm EST|Sales Team Hours: 8am-11pm | SAT 10am-7pm
800.924.5172
07-05-2019, 08:30 AM
Join Date: Jan 2013
Location: Wadsworth, Ohio
Posts: 28,123
__________________
MINI Guru/ MINI Owner Since 2004
| Local Part Pickup Now Available
Milltek
|
Genuine MINI
|
Forge Motorsport
|
NM Engineering
|
ECS Performance
|
M7 Speed
Customer Service Hours: 8am-8pm EST|Sales Team Hours: 8am-11pm | SAT 10am-7pm
800.924.5172
Thread
Thread Starter
Forum
Replies
Last Post
R50/R53 :: Hatch Talk (2002-2006)
R50/R53 :: Hatch Talk (2002-2006)
R50/R53 :: Hatch Talk (2002-2006)