Please help me figure out my power steering issues
04-01-2019, 02:17 PM
Please help me figure out my power steering issues
---
Hi all, I am having an issue with my 06' r53's power steering and I can't quite seem to figure it out. A few weeks ago my steering got rather heavy and developed what I can best describe as a lump in the steering. I replaced the power steering pump and it got slightly better but it is still heavier than stock and the lumpiness persists. I'm not sure whether it could be the power steering rack or the lower section of the steering shaft. I've never encountered a problem like this so I figured I'd throw this up here to see if any of you have.
Thank you for any and all help,
David
04-03-2019, 07:39 AM
Join Date: Jan 2013
Location: Wadsworth,OH
Posts: 27,670
Check that steering shaft, it can bind at the bottom. Hitting it with some WD40 or PB blaster can help for a short time.
https://www.northamericanmotoring.co...ng-column.html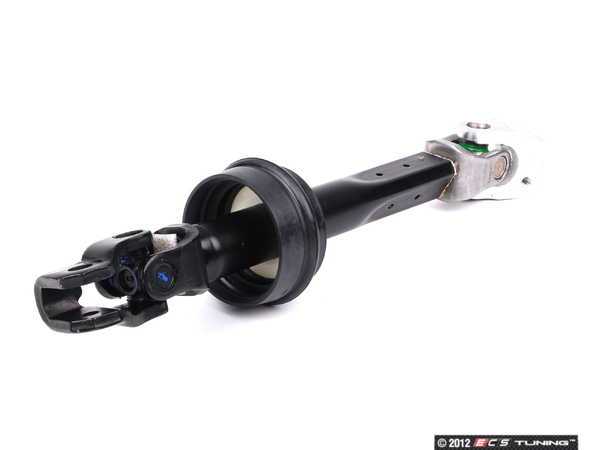 __________________
Have MINI questions? Need MINI answers? Live Chat us! 8:30am to 12:00am Midnight EST
[email protected]
|
[email protected]
|
INSTAGRAM
|
FACEBOOK
Customer Service Hours: 8:00 AM to 8:00 PM EST|Sales Team Hours: 8:00 AM to 11:00 PM | Saturday 10AM to 7PM EST 800.924.5172
04-08-2019, 07:16 AM
Join Date: Jan 2013
Location: Wadsworth,OH
Posts: 27,670
Welcome.
__________________
Have MINI questions? Need MINI answers? Live Chat us! 8:30am to 12:00am Midnight EST
[email protected]
|
[email protected]
|
INSTAGRAM
|
FACEBOOK
Customer Service Hours: 8:00 AM to 8:00 PM EST|Sales Team Hours: 8:00 AM to 11:00 PM | Saturday 10AM to 7PM EST 800.924.5172
Thread
Thread Starter
Forum
Replies
Last Post