KONI Sale / ST Rebate + ECS Gift Cards!
03-01-2018, 12:20 PM
Join Date: Jan 2013
Location: Wadsworth,OH
Posts: 25,719
KONI Sale / ST Rebate + ECS Gift Cards!
---
ECS Tuning
KONI Sale plus Rebate for a limited time.
For 50 years, Koni has been creating quality suspension components and that carries over to these as well. Koni Sport shock absorbers were developed for sporting drivers by focusing on exceptional road holding and handling properties, combined with an acceptable level of comfort
To assure that this is the last suspension you will ever buy, Koni offers a limited lifetime warranty handled by ECS Tuning. Quality aftermarket parts that will look great, last for years, and provide the perfect ride.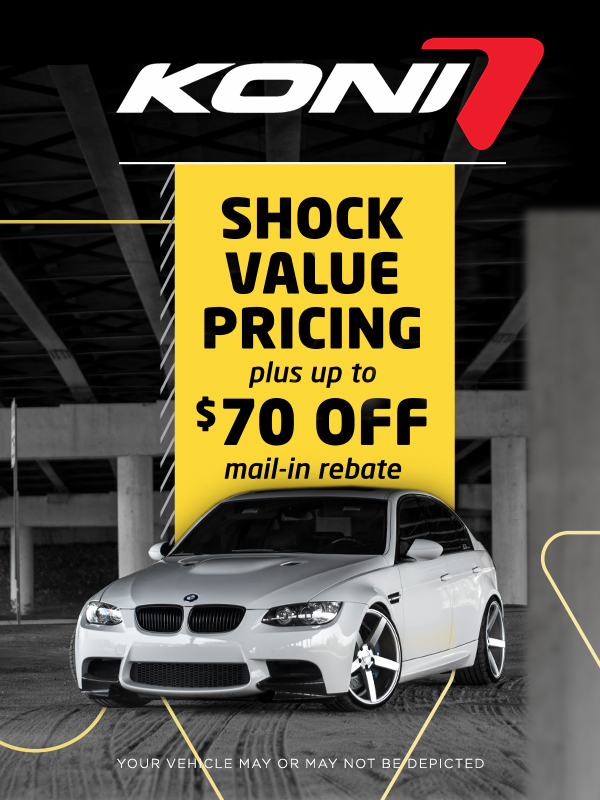 Fitment:
Gen1-Gen3 MINIs
Click HERE to shop
Rebate form here:
http://bd8ba3c866c8cbc330ab-7b26c6f3...Sheet_2018.pdf
==========================================
==========================================
ST Suspension Rebate for a limited time. Also includes an ECS Gift Card!
Designed in conjunction with KW Germany, ST X coilovers deliver a sporty handling by reducing the car's bodyroll during compression as well as improving agility when driving fast. The high-quality production of each ST X coilover includes a low-friction and pressure resistant housing alongside a chrome-plated piston rod for maximum longevity. A mono block guide and ST seal package ensures the twin-tube dampers remain free of dirt particles in all weather conditions.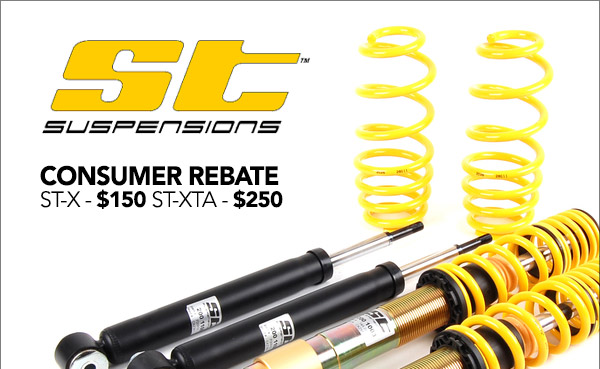 Fitment:
Gen1-Gen3 MINIs
Click HERE to shop
Rebate form here:
http://bd8ba3c866c8cbc330ab-7b26c6f3...EBATE_FORM.pdf
Thread
Thread Starter
Forum
Replies
Last Post