Loving My RPM Tune by MarioKart
10-01-2018, 05:42 PM
Loving My RPM Tune by MarioKart
---
So I figured I would post up some information on my recent tuning experience with MarioKart and the RPM tune. Mario made the trip to New Jersey from California last month and I had a chance to meet him and have him tune the car in person, but he can do it remotely as well. I have nearly 2,000 miles on the new tune and I am thrilled to say I have found my tune after trying many others. It just drives the smoothest of any of the other tunes and power adders I have had on the car. The power delivery is strong and comes on in a linear fashion, meaning it feels constant all the way to red line and is not a punch in the face like a turbo lag kicking in. The power is there in any gear and at any RPM. I do a ton of highway driving and their is no need to downshift (manual transmission) from 6th to hit passing speeds, just squeeze the gas a bit more and it goes. But downshifting it sure is fun!
So I am a first time MINI owner with this car, a 2016 Carbon Edition F55 5 Door S, with the JCW tuning kit & exhaust from the factory. It is a great combination of fun to drive, fuel efficiency, interior quality, and performance, but it was also low on the power scale. My previous two daily drivers were a Pontiac G8 GXP with over 400hp and a manual transmission and a tuned Focus ST, so with the MINI, I was always chasing more power!!
So I started playing around with different power adders to see what I could extract from this little beast. This may make some folks crazy to think of the 6 different set ups I have played with but I like to try new things when they become available.
I started with the JCW Tune, good base line but like most of us, it is just a starting point.
Then I tried the Neuspeed Power Module, simple and easy. I didn't want to mess with the JB4 as that seemed to involved for what I wanted at the time.
I added the throttle controlled Sprint Booster too and used it with the piggy backs with good results. It made first gear unless, it pulled so fast.
Then Dinan released the Dinan Sport, so I wanted to try it, due to the reputation that Dinan has with BMW, I realize Dinan isn't what it was 8 years ago but they are still a top notch company. Then they released the Dinan Elite, so I traded in my Sport for the Elite. I was happy with this set up while I was still under the new car warranty at the time and my MINI dealer did the install, so if it had any issues they were on board with it, being they are a Dinan dealership.
My impressions of all the plug in pieces is that they are more reactive and have a bit of a delay in what they are doing. I did like the Elite the best of the plug ins, and it offered some semblance of a warranty if things went wrong.
So once I passed the 50,000 mark it was time to take it up a notch or 3! I removed the Sprint Booster and added Cold Air Intake, Intercooler, Colder Plugs, Down-Pipe running through the JCW exhaust and a true ECU tune. I started with the Bytetronk tune. The wow factor was immediate with the tune, the power hits hard but tended to peak and fall off before the red line. (I do not drive redline to redline every shift, but will drive it spirited). Over a few thousand miles the car just didn't feel as smooth as it did when it had the JCW tune, it's hard to explain but it would hiccup from time to time while cruising on the highway and did not feel as smooth as I wanted.
After reading some various reviews (the good, the bad and the scary) on ECU tunes and learning that Mario was headed to an event in my area I started talking to him about my experiences and what I wanted. So again I decided to change my set up and this time I couldn't sell my used piggyback, since it was an ECU tune, but I figured it was worth it. And boy was I right, like I said I am thrilled with this set up now from RPM. The car is silky smooth with excellent power delivery throughout the rev band. Mario is great to work with and will answer any question you might have and great follow up. I may not have months of data logs or dyno sheets to show anyone, but I am not chasing a dyno number, I wanted a fast, responsive, smooth, fun to drive, daily driver and that is exactly what I have now. It is exactly how this car should have come from the factory.
So if you are considering an ECU tune, I can not recommend the RPM tune from MarioKart high enough, two thumbs up.
Thanks for listening.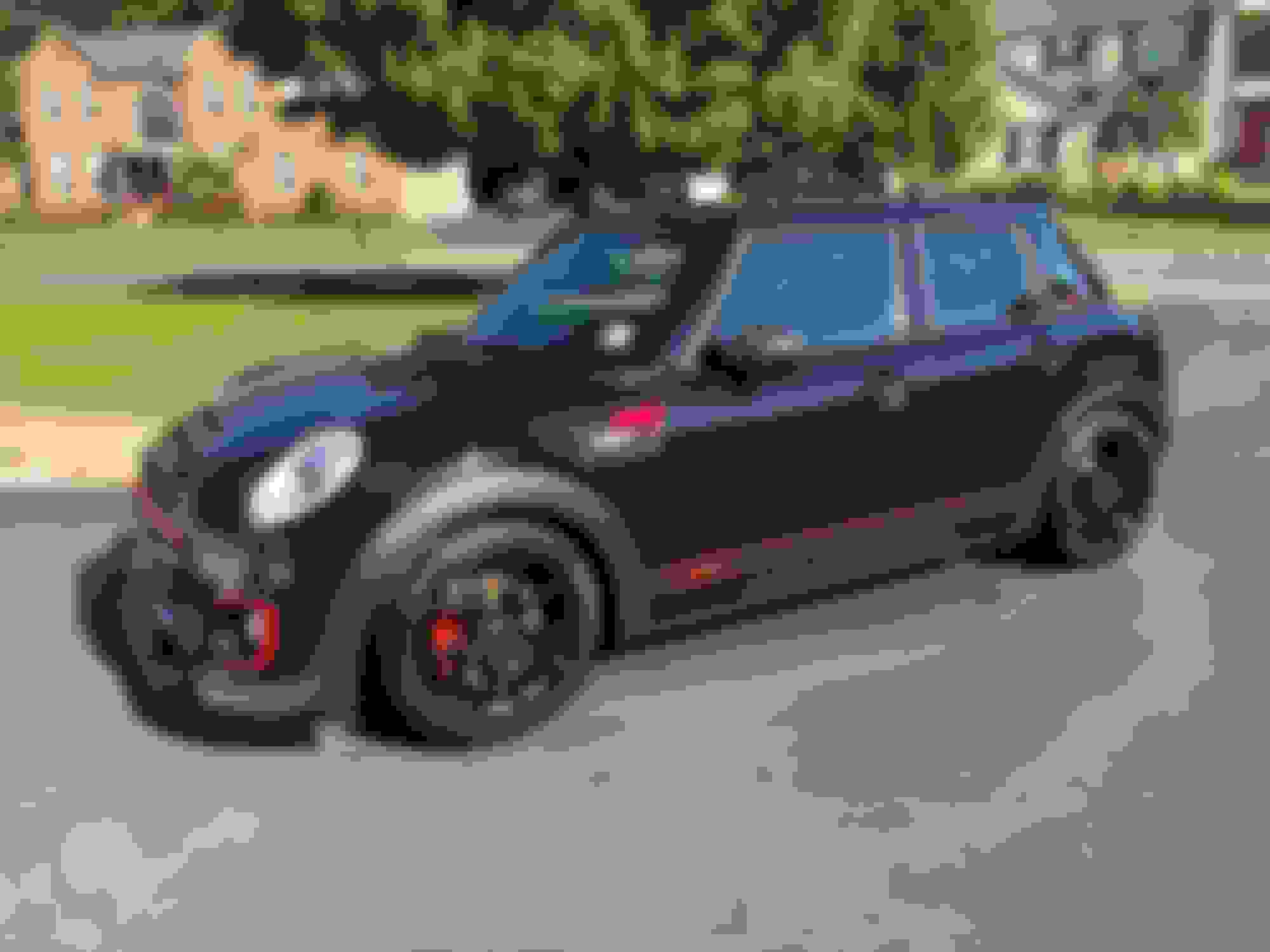 The Following User Says Thank You to camptown For This Useful Post:
10-02-2018, 08:55 PM
It was great meeting you, it always great to put faces to real names from screen names

Im thrilled you finally have the power, smothness and glitch free Mini you have wanted. I will be building a
big turbo kit with forged pistons for the F series. Let me know when you are ready for level 3, you know you will
want it.

Thank you for your reivew
Mario

mQubed Motorsport Manic & RPM Power Tuning
__________________
2013 GP2 #295, 270whp/310wtq, KO4 47mm Turbo, 18" NM Wheels, Alta intake, Manic Stage III+, HFS-3 Meth, 30% E85 Blend, Forged IC, Alta Hot Pipe, P&P/Ceramic Exhaust Manifold, m3 Extreme Ceramic DP, Vibrant mid res, 4" Double walled Tips, WMW/KW V3 CO, Alta Rear CA, CREE Fogs, Black out F/R Rings and Gas Cap, M7 CF Front Splitter, and No Stickers. MORE TO COME!! Previous 04Triple Black 17% Alta, MM Air/H2O, CAI, OBX Header, FBT Head, Shrick Cam, 234whp
Thread
Thread Starter
Forum
Replies
Last Post
MINI Owners of New Jersey (MONJ)
R50/R53 :: Hatch Talk (2002-2006)