15% OFF ECS Brake Lines Ends 10/7/17 & Rennline @ ECS
10-06-2017, 03:02 PM
Join Date: Jan 2013
Location: Wadsworth,OH
Posts: 26,034
15% OFF ECS Brake Lines Ends 10/7/17 & Rennline @ ECS
---
ECS Tuning
ECS Exact-Fit Stainless Steel Brake Lines | MINI 15% OFF & Free Shipping!
ECS Exact-Fit stainless reinforced brake lines provide more confident and dependable stopping by maintaining consistent brake pressure, long lasting corrosion resistance, and increased protection from failure.
Even when new, factory style fabric mesh lined rubber hoses are prone to expand under the pressure of hard braking; whether it be highway panic stops or threshold braking at the track.
ECS lines are braided with stainless steel mesh, which resists expansion. The result is a firmer and more direct pedal feel for your MINI Cooper.
Corrosion Protection
Fits:
R50-R61 MINI Cooper
Click HERE For all ECS brake lines and Free Shipping!
==========================================
ECS Tuning
Rennline Performance Parts & Free Shipping!
Rennline knows what it takes to make their customers happy. To do that, they guarantees every product they offer, and strive to provide excellent service. Rennline listens to what you have to say and works very hard to put your suggestions into practice.
Save Now!
Fits:
R50-F54 MINI Cooper (Gen 1 to Gen 3)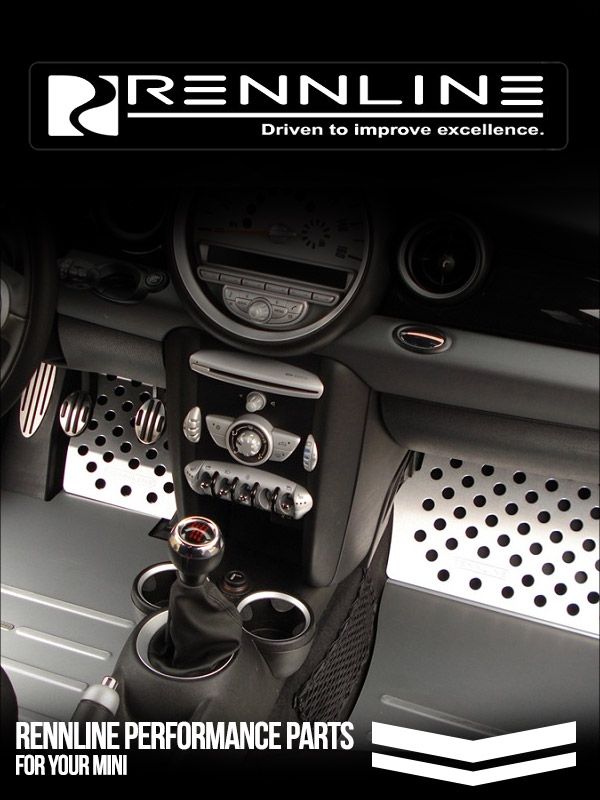 Click HERE For all Rennline Performance Parts and Free Shipping!
__________________
Have MINI questions? Need MINI answers? Live Chat us! 8:30am to 12:00am Midnight EST
[email protected]
|
[email protected]
|
INSTAGRAM
|
FACEBOOK
Customer Service Hours: 8:00 AM to 8:00 PM EST|Sales Team Hours: 8:00 AM to 11:00 PM | Saturday 10AM to 7PM EST 800.924.5172